Ecco un bellissimo Mondo Poster per The Hateful Eight, l'ottavo film di Quentin Tarantino che ha fatto conquistare il premio Oscar a Ennio Morricone per la colonna sonora. Il poster, realizzato da Jason Edmiston è acquistabile sullo store Mondo fino al 24 aprile.
Ecco l'immagine di seguito: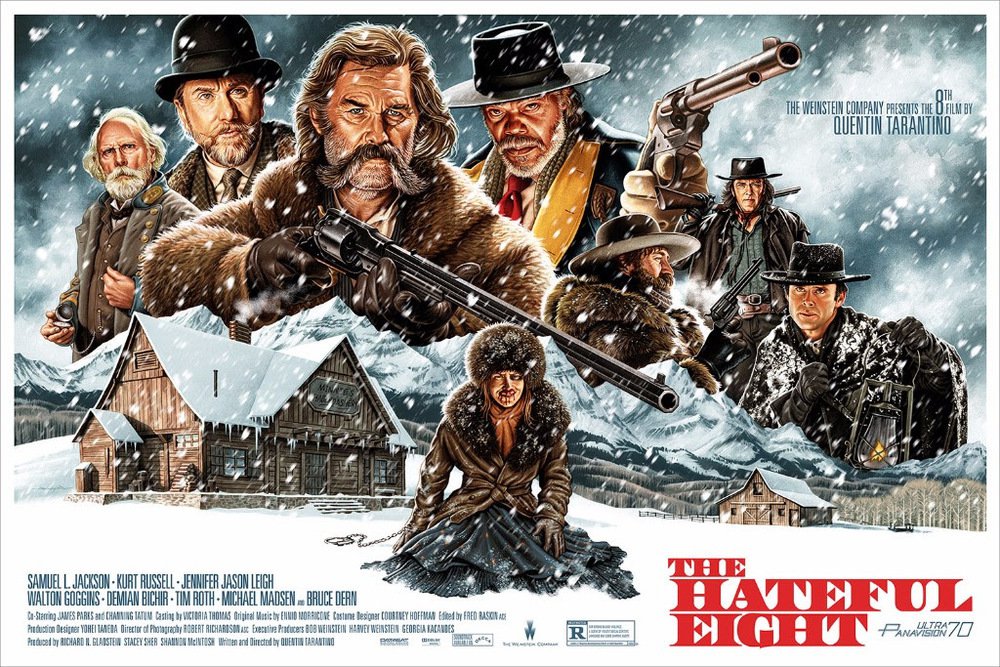 [nggallery id=1650]
I protagonisti della pellicola sono: Samuel L. Jackson (Django Unchained), Kurt Russell (Escape From New York), Jennifer Jason Leigh (Mrs. Parker And The Vicious Circle), Walton Goggins("Justified"), Demian Bichir (A Better Life), Tim Roth (Reservoir Dogs), Michael Madsen (Reservoir Dogs), Bruce Dern(Nebraska) e Channing Tatum(Foxcatcher). Scritto e diretto da Tarantino, The Hateful Eight è prodotto da Richard N. Gladstein, Stacey Sher e Shannon McIntosh. Harvey Weinstein, Bob Weinstein e Georgia Kacandes sono i produttori esecutivi, Coco Francini e William Paul Clark i produttori associati.