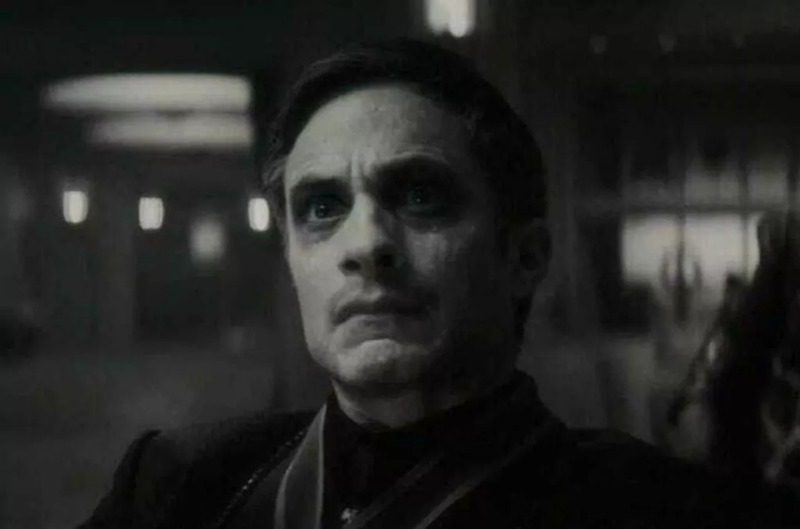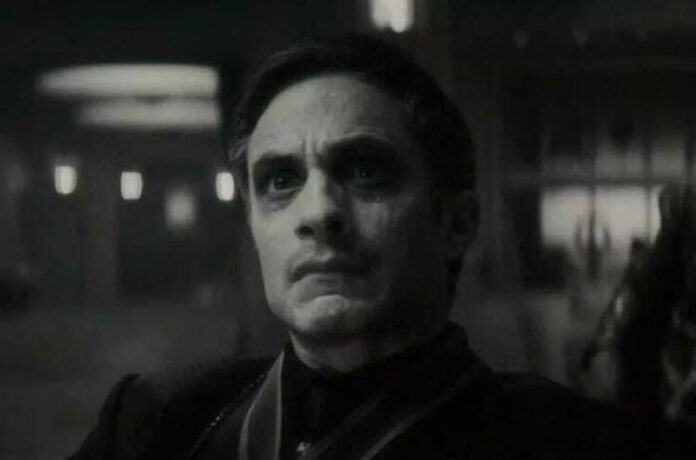 Werewolf by Night arriva su Disney+ il 7 ottobre e sembra destinato ad essere la prima presentazione speciale dei Marvel Studios. Il prossimo sarà The Guardians of the Galaxy Holiday Special e la speranza è che queste storie autonome permettano al MCU di raccontare storie molto diverse. Se queste prime reazioni a Werewolf by Night sono indicative, il bizzarro, spaventoso speciale in bianco e nero regalerà la storia dell'orrore che tutti fan Marvel (compreso noi) stavamo aspettando.
Pensavamo che Doctor Strange nel Multiverso della Follia potesse colmare quel vuoto, ma sembra che Disney+ stia dando ai Marvel Studios la libertà  e l'opportunità di abbracciare completamente generi diversi. Werewolf by Night suona legittimamente spaventoso e inquietante, mentre anche il debutto nell'MCU di Man-Thing sta ricevendo molti elogi (il personaggio è stato preso in giro nel primo trailer dello speciale).
"In una notte buia e cupa, una cabala segreta di cacciatori di mostri emerge dall'ombra e si riunisce al Tempio di Bloodstone dopo la morte del loro leader", si legge nella sinossi dello speciale. "In uno strano e macabro memoriale della vita del leader, i partecipanti sono coinvolti in una misteriosa e mortale competizione per una potente reliquia, una caccia che alla fine li porterà faccia a faccia con un mostro pericoloso".
È stato anche confermato che Werewolf by Night avrà una durata di poco meno di 53 minuti, sperando che questo minutaggio sia più che sufficiente per farci conoscere questi personaggi! Dai un'occhiata alle prime reazioni di Werewolf by Night nei Tweet qui sotto:
#WerewolfByNight is deliciously twisted & a fantastic tribute to classic Monster movies. @m_giacchino killed it!

Super violent, with a morbid sense of humor and plenty of heart. Gael García Bernal & Laura Donnelly are welcome additions to the MCU. Man-Thing steals the show! pic.twitter.com/OintiS3TCi

— Rohan Patel (@KingPatel7) September 26, 2022
#WerewolfByNight is the MCU Halloween treat I was hoping for! A delightful ode to the classic monster movies with MCU-level stuntwork, production design & effects. LOVED the dynamic between Gael García Bernal & Laura Donnelly's characters and … pic.twitter.com/6KFGTcxZE9

— Perri Nemiroff (@PNemiroff) September 26, 2022
I hope we get to see a lot more projects like Werewolf By Night in the future of the MCU. It's a super simple story, but also aggressively self-contained and stylish in a way that's unique for the franchise. A very cool Halloween treat.

On Disney+ 10/7 pic.twitter.com/soXqIAJkbI

— Evil Eric Eisenberg (@eeisenberg) September 26, 2022
Adored @m_giacchino's #WerewolfByNight, a delicious Halloween treat that is funny, violent, and full of wonderful new additions to the MCU. (There are also some great surprises so watch out for spoilers!) Can we get an all-monster Avengers? Gael Garcia Bernal can lead the team 🐺 pic.twitter.com/Iu3TLws4is

— Drew Taylor (@DrewTailored) September 26, 2022
#WerewolfByNight is a classic Hollywood monster movie you won't want to end. SPOOKY and STRIKING, it's one of the coolest things EVER to come out of the MCU. @GaelGarciaB is thrilling to watch suppress the beast within. More Jack Russell! What can't @m_giacchino do at this point? pic.twitter.com/P1AB1702td

— Daniel Baptista – The Movie Podcast (@dbapz) September 26, 2022
#WerewolfByNight is the most idiosyncratic MCU project since GOTG. As good? No. But it's a remarkable breath of fresh air to see Marvel try something like this, as its tone and style are VERY MUCH that of the trailer.

More like this, please. Comics are weird. Let's be weird. 🐺 pic.twitter.com/Z2kCmEYohM

— Eric Italiano (@ericitaIiano) September 26, 2022
The Marvel Disney+ shows have been a bit all over the map quality wise, but #WerewolfByNight is easily the best thing they've done. Yes even better than #MoonKnight (which you all know I loved) pic.twitter.com/JYhwimtJgm

— James Viscardi (@JimViscardi) September 26, 2022
Marvel's WEREWOLF BY NIGHT is a B-movie flavored monster mash that's clearly made with love and passion by total horror nerds. As a Marvel fan and a horror fan, I hope they explore more of this corner of the universe. And I hope Michael Giacchino is given the reins.

— Jacob Hall (@JacobSHall) September 26, 2022