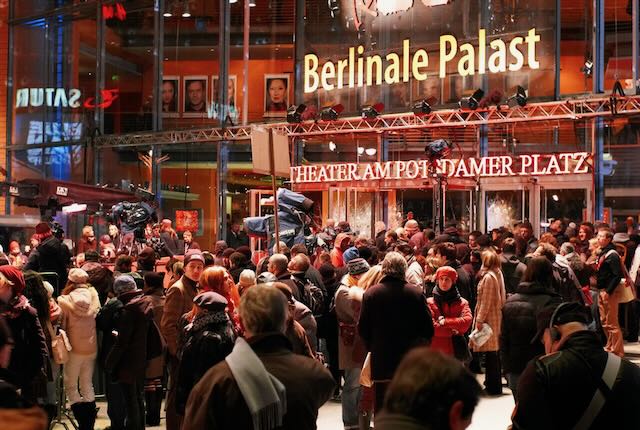 A Nicolas Philibert con il suo On the Adamant è stato assegnato l'Orso D'Oro a Berlino 2023. Nonostante fosse in concorso con un solo film, l'Italia è riuscita a conquistare l'ìOrso d'Argento per il migliore contributo artistico, andato alla fotografia di Hélène Louvart per Disco Boy opera prima di Giacomo Abbruzzese. L'Italia porta anche a casa l'Orso d'Oro di Berlinale Serie a The Good Mothers.
La giuria è stata presieduta da Kristen Stewart e formata da l'attrice franco-iraniana Golshifteh Farahani, il regista tedesco Valeska Grisebach, il regista romeno Radu Jude, la casting director Francine Maisler, la regista spagnola Carla Simón, e l'iconico produttore e regista di Hong Kong Johnnie To. Ecco tutti i premi:
Premi della giuria internazionale
Silver Bear for an Outstanding Artistic Contribution
Hélène Louvart for the cinematography in Disco Boy.
Silver Bear for Best Screenplay
Angela Schanelec for Music
Silver Bear for Best Supporting Performance
Thea Ehre for Till the End of The Night
Silver Bear for Best Leading Performance
Sofía Ortero for 20,000 Species of Bees
Silver Bear for Best Director
Philippe Garrel for Le grand chariot (The Plough)
Silver Bear Jury Prize
Bad Living (Mal Viver) by Joᾶo Canijo
Silver Bear Grand Jury Prize
Roter Himmel by Christian Petzold
Golden Bear for Best Film
On the Adamant by Nicolas Philibert
Encounters Jury
Special Jury Award
Orlando, My Political Biography by Paul B. Preciado
Samsara by Lois Patino
Best Director
Tatiana Huezo
Award For Best Film
Here by Bas Devos
GWFF Best First Feature Award
The Klezmer Project (Adentro mío estoy bailando) by Leandro Koch and Paloma Schachmann
Berlinale Documentary Award
The Echo by Tatiana Huezo