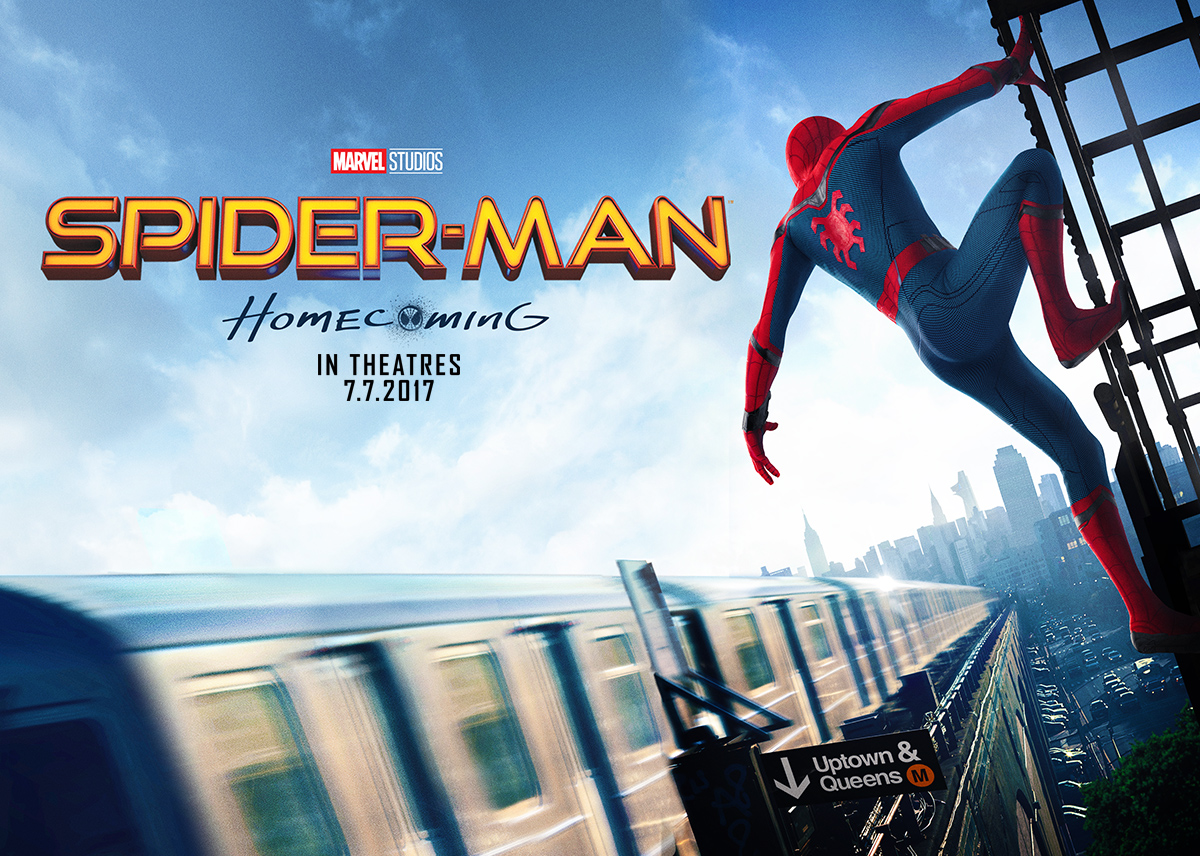 Grazie ad Amazon abbiamo la possibilità di dare uno sguardo alla tracklist della colonna sonora di Spider-Man Homecoming. Di seguito trovate i titoli delle tracce che, naturalmente, potrebbero dare qualche indicazione sulla trama del film, quindi, ATTENZIONE AGLI SPOILER.
1. Spider-Man Television Theme
2. The World is Changing
3. Academic Decommitment
4. High Tech Heist
5. On a Ned-To-Know Basis
6. Drag Racing / An Old Van Rundown
7. Webbed Surveillance
8. No Vault of His Own
9. Monumental Meltdown
10. The Baby Monitor Protocol
11. A Boatload of Trouble Part 1
12. A Boatload of Trouble Part 2
13. Ferry Dust Up
14. Stark Raving Mad
15. Pop Vulture
16. Bussed a Move
17. Lift Off
18. Fly-By-Night Operation
19. Vulture Clash
20. A Stark Contrast
21. No Frills Proto COOL!
22. Spider-Man: Homecoming Suite
CORRELATI:
Guarda il trailer italiano di Spider-Man Homecoming
Diretto da Jon Watts, nel cast del film protagonista Tom Holland nei panni di Peter Parker, Marisa Tomei in quelli di zia May e Zendaya sarà invece Michelle.
Al cast si aggiungono Michael Keaton, Michael Barbieri, Donald Glover, Logan Marshall-Green, Martin Starr, Abraham Attah, Selenis Leyva, Hannibal Buress, Isabella Amara, Jorge Lendeborg Jr., J.J. Totah, Michael Mando, Bokeem Woodbine, Tyne Daly e Kenneth Choi.
La trama ufficiale di Spider-Man Homecoming
Il giovane Peter Parker/Spider-Man (Tom Holland) che ha fatto il suo sensazionale debutto in Spider-Man Homecoming cerca il suo posto nel mondo come il supereroe SpiderMan. Entusiasta per la sua esperienza con i vendicatore Peter torna a casa, dove vive con la sia Zia May (Marisa Tomei), sotto l'occhio vigile del suom mentore Tony Stark (Robert Downey, Jr.). Mentre Peter cerca di riprendere la sua normale routine quotidiana una nuova minaccia sorge e un nuovo cattivo, Vulture (Michael Keaton) mette in pericolo la città di New York e metterà a dura prova Spider-Man.
Spider-Man Homecoming è prodotto da Kevin Feige e il team creativo dei Marvel Studios, supervisionato e co-prodotto da Amy Pascal della Sony Pictures che ne detiene i diritti e che ne supervisione lo sviluppo da oltre dieci anni.
Il film si basa su una sceneggiatura scritta da Jonathan Goldstein, John Francis Daley, Jon Watts, Christopher Ford e Chris McKenna, Erik Sommers. Spider-Man è un personaggio creato da Stan Lee e Steve Ditko.