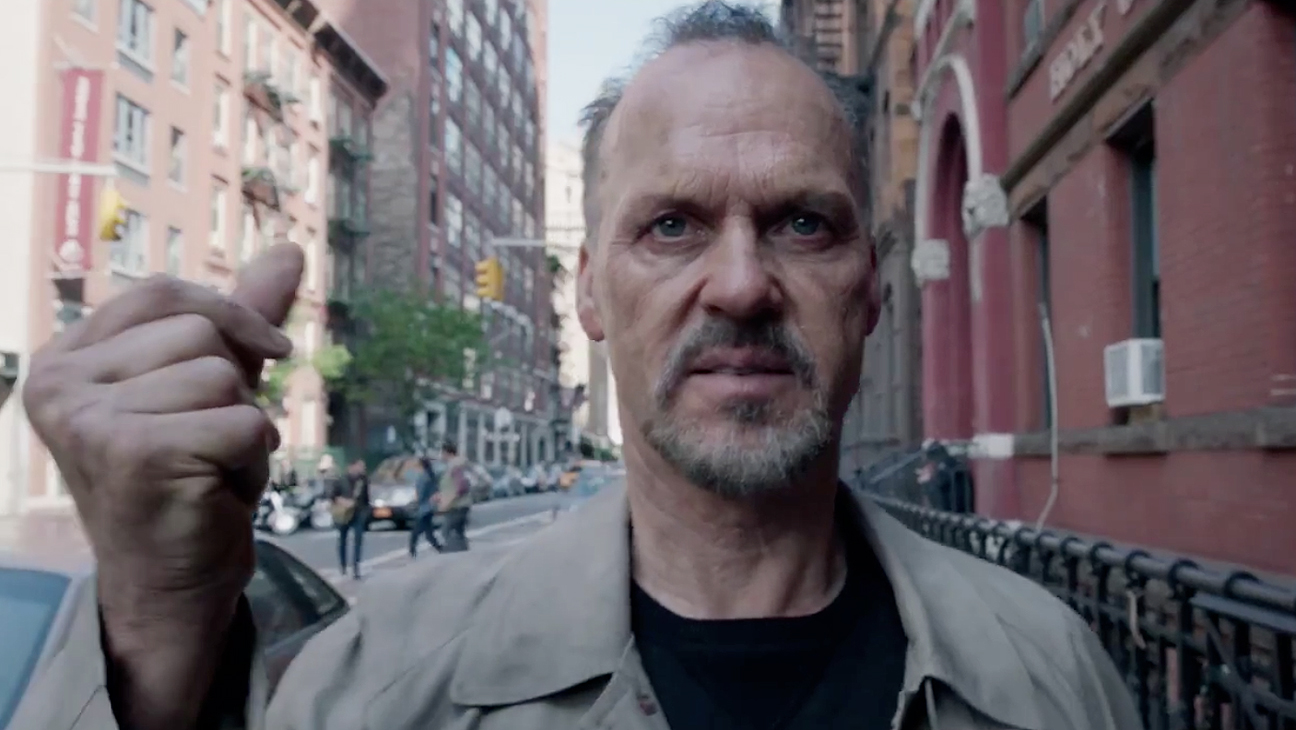 Sono state annunciate le nomination degli Independent Spirit Award 2015, e a sorpresa il film Birdman di Alejandro G. Iñárritu ottiene più nomination di tutti, tra cui Miglior Film, Miglior Regista, Miglior Fotografia (Emmanuel Lubezki), Miglior Attore Protagonista (Michael Keaton), Miglior Attrice (Emma Stone) e Miglior Attore non Protagonista (Edward Norton).
Ecco tutte le nomination:
Andrea Suarez Paz
Stand Clear of the Closing Doors
Emma Stone
Birdman or (The Unexpected Virtue of Ignorance)
MIGLIOR ATTORE NON PROTAGONISTA
Riz Ahmed
Nightcrawler
Ethan Hawke
Boyhood
Alfred Molina
Love is Strange
Edward Norton
Birdman or (The Unexpected Virtue of Ignorance)
J.K. Simmons
Whiplash
MIGLIORE FOTOGRAFIA
Darius Khondji
The Immigrant
Emmanuel Lubezki
Birdman or (The Unexpected Virtue of Ignorance)
Sean Porter
It Felt Like Love
Lyle Vincent
A Girl Walks Home Alone at Night
Bradford Young
Selma
MIGLIOR MONTAGGIO
Sandra Adair
Boyhood
Tom Cross
Whiplash
John Gilroy
Nightcrawler
Ron Patane
A Most Violent Year
Adam Wingard
The Guest
MIGLIOR DOCUMENTARIO
20,000 Days on Earth
Directors: Iain Forsyth & Jane Pollard
Producers: Dan Bowen, James Wilson
CITIZENFOUR
Director/Producer: Laura Poitras
Producers: Mathilde Bonnefoy, Dirk Wilutzky
Stray Dog
Director: Debra Granik
Producer: Anne Rosellini
The Salt of the Earth
Directors: Juliano Ribeiro Salgado and Wim Wenders
Producer: David Rosier
Virunga
Director/Producer: Orlando von Einsiedel
Producer: Joanna Natasegara
MIGLIOR FILM STRANIERO
Force Majeure
(Sweden)
Director: Ruben Östlund
Ida
(Poland)
Director: Pawel Pawlikowski
Leviathan
(Russia)
Director: Andrey Zvyagintsev
Mommy
(Canada)
Director: Xavier Dolan
Norte, the End of History
(Philippines)
Director: Lav Diaz
Under the Skin
(United Kingdom)
Director: Jonathan Glazer
ROBERT ALTMAN AWARD
Inherent Vice
Director: Paul Thomas Anderson
Casting Director: Cassandra Kulukundis
Ensemble Cast: Josh Brolin, Martin Donovan, Jena Malone, Joanna Newsom, Joaquin Phoenix, Eric Roberts, Maya Rudolph, Martin Short Serena Scott Thomas, Benicio Del Toro, Katherine Waterston, Michael Kenneth Williams, Owen Wilson, Reese Witherspoon
SPECIAL DISTINCTION AWARD
Foxcatcher
Director/Producer: Bennett Miller
Producers: Anthony Bregman, Megan Ellison, Jon Kilik
Writers: E. Max Frye, Dan Futterman
Actors: Steve Carell, Mark Ruffalo, Channing Tatum
18th ANNUAL PIAGET PRODUCERS AWARD
Chad Burris
Elisabeth Holm
Chris Ohlson
21st ANNUAL KIEHL'S SOMEONE TO WATCH AWARD
A Girl Walks Home Alone at Night
Director: Ana Lily Amirpour
H.
Directors: Rania Attieh & Daniel Garcia
The Retrieval
Director: Chris Eska
20th ANNUAL LENSCRAFTERS TRUER THAN FICTION AWARD
Approaching the Elephant
Director: Amanda Rose Wilder
Evolution of a Criminal
Director: Darius Clark Monroe
The Kill Team
Director: Dan Krauss
The Last Season
Director: Sara Dosa
Birdman, il film
Birdman è diretto da Alejandro Gonzalez Innaritu (21 grammi) e vede nel cast Michael Keaton, Edward Norton, Emma Stone, Andrea Riseborough, Naomi Watts e Zach Galifianakis.  Il film racconterà la storiadi un attore (Keaton) reso famoso dalla sua interpretazione cinematografica di un iconico supereroe. L'attore cerca di sfondare in teatro, mettendo in scena una commedia per Broadway, e lo troviamo, nei giorni precedenti alla prima del suo spettacolo, combattere con il proprio ego per cercare di recuperare i rapporti con la sua famiglia, la sua carriera e se stesso.